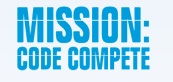 Folks, I hope you're as excited about Dreamforce as we are about Dreamforce! There's a lot going on in the Force.com Zone, including the launch of our new Force.com Workbook, the Immersion Lab (where you can come and learn and work through the workbook tutorials), as well as the launch of our brand new, shiny cheat sheets!
There's also the Force.com Developer Hackathon! It was a barrel of laughs last year, and this year there'll be even more fun, food, networking and of course, a little development.
Whether you're dipping your toe into our platform, or a grizzled coder, please come along to the Hackathon – 5:45pm, on Wednesday in the Force.com Zone here at Dreamforce.
Check out the Hackathon Guide for all the details, and the prizes up for grabs too (Dell Alienware gaming laptop or a MacBook Air anyone?).
If you're interested in the Medium/Difficult levels, start your engines now. Check out the toolkits, and start thinking about the killer app that you're going to build. We have an honor system – please don't bring in an app you built last month or last year!
Have fun everyone! Can't wait to see you all on Wednesday. Oh, bring a laptop!