Our community showed Summer '12 some love this week during an exciting round of Cloud Trivia on our Developer Force Facebook Page. It looks like you are ready for the new release! A huge thanks goes out to all of those who participated–developers from across the globe. What a great way to ring in Summer '12 with some healthy competition.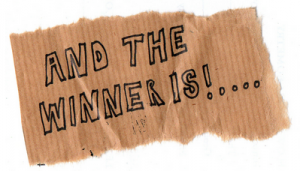 A round of applause for our winners! If you are on this list, email me lgrau@salesforce.com with your mailing address / T-Shirt size.
Abhinav Gupta
Nisse Knudsen
Jon Jessup
Aishley Gera
Binod Kumar
Clara Perez
Ankit Arora
Syed Sohail Jameel
Alex Gum
And congrats to Syed Sohail Jameel who won the Jambox Jawbone drawing!*

* There were legal restrictions.