Not everyone can say they're reshaping the very fabric of business. But, as an AppExchange partner, you are on the front lines of one of the biggest revolutions in business this decade—the enterprise app revolution. In fact, IDC projected that by 2016, enterprise cloud application revenue will reach $67 billion.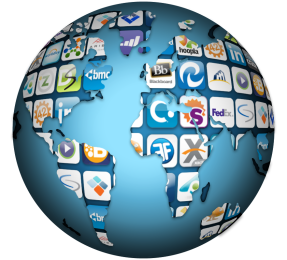 But don't just take IDC's word for it—with more than 1,800 apps and 1,100 partners, the AppExchange is on fire!
In the past year alone, we've seen a 27% increase in the number of apps developed on the AppExchange and a 33% increase in customer installs. This shows that not only are our partners building new apps every day, but also that they are building quality apps customers find truly valuable. Whether it's an app designed for staffing firms or pharmaceutical salespeople or even scuba shops, you are all responsible for rocking out the next generation of connected apps.
Apps like Geopointe, which brings location and geo-spatial capabilities directly into Salesforce, and was developed by a one-man shop that is now selling to thousands of large enterprise customers. Or larger companies like Kenandy, which recently received $33M in VC funding for their cloud ERP app for manufacturing and distribution.
And these aren't "throw away" apps that become stale after one use. Most of the apps on the AppExchange are being used and installed regularly. Not only does a customer install an AppExchange app every 40 seconds, but 66% of all AppExchange apps have been installed at least once in the last 30 days. Even more impressive, 81% of apps have been installed at least once in the last 90 days!
We've evangelized the importance of cloud apps since the AppExchange's inception in 2005, but more recently, a big driver of this new wave of the enterprise app revolution has been the success of the Apple App Store. Now, people are conditioned to expect a certain caliber of apps in their daily lives. They want apps that are social, highly contextual and personal; apps that are designed beautifully to make mobile experiences meaningful and keep them coming back. And we're not just talking about Candy Crush.
With the breakthroughs we've made in cloud, social and mobile app development through the Salesforce Platform, developers are no longer limited to building clunky and slow enterprise apps with no substance or way to connect to the people and data that matter most. Now developers can re-create consumer experiences on enterprise apps and in many cases surpass expectations of what an app should look and feel like. And now enterprises crave these apps for daily use with more than 70% of the Fortune 100 using AppExchange apps today.
We attribute all this success to you, our partners. You continue to make the AppExchange the world's most robust business app marketplace and the Salesforce Platform the world's number one enterprise cloud platform and fastest growing product line. So here's to all the amazing work you're doing to usher in a new era of cloud computing and change the face of business as we know it.