The Internet of Things (IoT) is upon us and it was my absolute pleasure to speak with thousands of developers about it in the Dreamforce DevZone Connected Device Lab. We had 20+ packed hands-on sessions, fantastic DIY equipment for attendees to check out, and a ton of great partners talking about IoT solutions available today.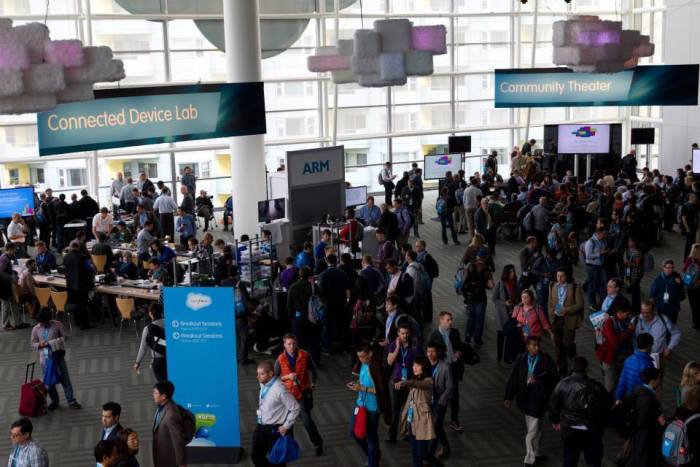 You can see a complete overview of the Connected Device Lab in my Things To Do in the Lab presentation, you can learn how to build a DIY Wireless Sensor Network on my Github repo and you can review the much broader list of Every Internet of Things Thing at Dreamforce on an earlier post.
After speaking with so many of you, I'm more convinced than ever that Salesforce Platform developers are uniquely well-positioned to create truly valuable solutions using APIs and architectures they already know. In fact, I was very excited to talk to several developers who were doing exactly that already. I heard about devices in hospitals, trucks, warehouses and a whole lot more.
Thank you to everyone who came by. I truly enjoyed speaking with each and every one of you!