Each week we chat with an AppExchange Partner about their experience of building an app on the Salesforce1 Platform. This week, the spotlight is on RealScenario, a company that brings twenty-five years of experience in Customer Relationship Management software. They help companies stay connected with the right customers in the right geographical areas with their Salesforce1 Mobile App, RealZips.
Identify, Target, Track
The app, RealZips, helps to improve workflows by:
Identifying Potential: Rank geographic areas with the greatest potential in order to focus resources
Targeting Locations: Focus on areas with the greatest potential to close deals faster
Tracking Performance: Identify geographic key metrics that drive success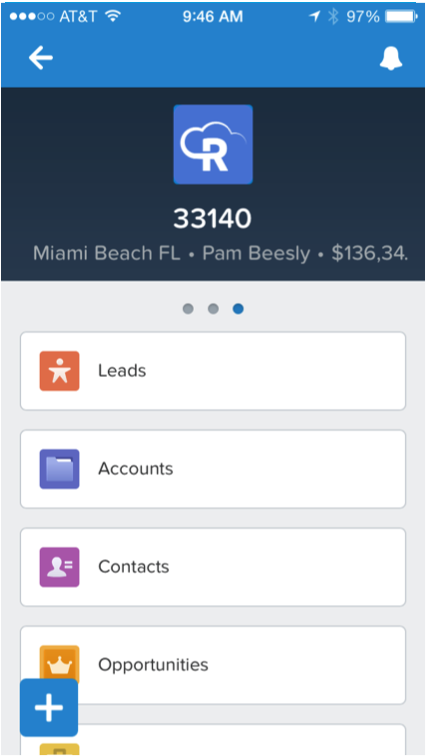 Before building the app, RealScenario knew it had to empower organizations to better connect with customers. With that goal in mind, they listed what the app needed to deliver:
Addition of business- critical geographic data to CRM data
The added data must enrich the existing CRM data
Plan and build the app so it can be deployed very fast
Learning curve for the sales team must be extremely short
The app must improve and automate existing CRM workflows
Is must align ownership across all CRM data, to match with territories
The app must support salespeople before, during, and after every call
From this outline, they created the app RealZips GeoData Platform. It adds geographic data points across an organization's existing Salesforce CRM data that helps to enrich leads, accounts, opportunities, and cases. But what exactly are GeoData points? In short, they are zip code validations, city and county names, metropolitan areas, time zones, demographics, federal regions, an organization's complete sales territory information, weather data, and key metrics.

One Platform – Multiple Apps
RealScenario decided to make RealZips 100% native on Salesforce, believing it would be the fastest method to take twenty-five years of CRM experience and turn it into a single app, and their customers are validating this decision. They are immediately putting RealZips to use in their organizations, since the app is a natural extension of everything they already have in place.
Since the app is native to Salesforce, the basic installation of RealZips takes as little as 30 minutes, complete with GeoData points. Continuous updates of the GeoData points are simple for the Salesforce Admin to perform, using a secure web interface. And being native, they were able to rapidly build on the Salesforce1 Mobile Platform. This was extremely important for them, as they believed it was critical to deliver a mobile app to field-based devices to gain user adoption across an entire organization.
Once they had the concept for the app, they started to look into which technical platform to build on. The focus was 100% on driving success for their customers, therefore they had to pick technology that allowed them to quickly build, install, upgrade, and support their users. After evaluating their options, the Salesforce1 Platform was the clear choice. The Platform allowed them to build for the Salesforce Sales Cloud and Salesforce1 at the same time, which gave them the ability to take a complex business concept and quickly turn it into a simple app. They tested iterations of the app until the user experience had a great flow and simplicity across all devices.
Developing on the Salesforce1 Platform was very fluid and they could instantly test new features and functions. Now as customers come up with ideas to improve the RealZips app, they can quickly make the changes and adjust to their customers' needs.
Small Development Team Drives Speed
Since many potential customers has already validated their business concept, they could build the app with a small core team. They believe a small development team is a good approach to coming up with a minimally viable product. It drives both development speed and ability to test multiple user scenarios.
"Having built on the Salesforce Platform, we are convinced the development tools provided by the Platform give us the capabilities that no other development platforms can match."
Marketing Opportunities
Recently, they partnered with Cirrus Insight, a company that delivers an integration of Salesforce and Gmail. This was a perfect opportunity to add RealZips capabilities to the Cirrus panel within Gmail. The combination is so powerful; they personally use the app every day.
The RealScenario team is excited to work together with partners across the salesforce.com eco-system, creating mutual working opportunities. ISV and Consulting Partners are getting in touch with them and they are continuously reaching out to others.
To learn more about RealScenario, please go to: https://www.linkedin.com/company/realscenario-inc-/
For more information on their app, RealZips, please go to: https://appexchange.salesforce.com/listingDetail?listingId=a0N3000000B3izXEAR