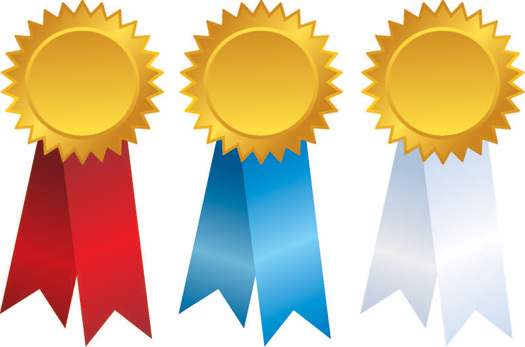 Once again, we were thrilled when the Society for Technical Communication acknowledged our quality work at this year's Touchstone Awards, covering documentation and videos created in the San Francisco Bay Area. The San Francisco Bay Area is the world's epicenter of high tech innovation, and Salesforce works hard to match and surpass the high standards set by the industry.
We're proud to be creating the innovative documentation and videos that help our customers succeed. So have a look at our award-winning creations and let us know what you think! We'd love to hear from you @SalesforceDocs.
DISTINGUISHED Award
Sales Trial Walkthrough: The Sales Cloud Trial Walkthrough series welcomes you to Salesforce and introduces key Sales Cloud features. You start by selecting a role-based persona—Sales Rep, Company Owner, Information Technologist, or Sales Manager—and the the walkthroughs step you through common concepts and tasks. For example, sales reps learn how to create deals and view dashboards, and information technologists learn how to add custom fields and create data validation rules. And there's much more. We even help you import your contacts, so you can start using Salesforce right away. You can access this walkthrough in a free Salesforce trial.
EXCELLENCE Award
The Release Management Video Series: This series of videos explains how to manage releases using Force.com's point-and-click tools, a developer sandbox, and change sets, making it ideal for small-scale organizations with basic deployment needs.
Tips for Rolling Out Chatter: Are you already using Salesforce? Thinking about using Chatter but are not sure where to start? Here are some tips and tricks on how to make your Chatter rollout a success.
Mobile SDK Development Guide: This book introduces you to Salesforce Mobile SDK and teaches you how to design, develop, and manage mobile applications for the cloud.
MERIT Award
Insufficient Privileges Workflow Aid: Saleforce employs an advanced permissions architecture to control customers' ability to view objects or records. This graphical flowchart provides helpful guidance when you encounter "insufficient privileges" error messages.
Salesforce1 Mobile App Developer Guide: This guide shows you how you can optimize existing features—such as Visualforce pages and actions—for the Salesforce1 mobile platform, and walks you through the process of enhancing an existing organization to make it mobile-ready and mobile-friendly.
Flow Designer Workbook: This workbook helps you become familiar with some of the basic elements of the Cloud Flow Designer, including creating and looking up records, configuring decisions and outcomes, using Apex as a plug-in to enhance functionality, and embedding a flow in a Visualforce page to make it available to users.