With the Salesforce App Cloud, you can build any type of application: HR, Finance, Commerce, Loyalty, Inventory, etc. And you can create your application faster than with any other platform, because you can build most of it without code.
80% Code Free
Every application has core requirements like identity management, data entry, data security, analytics, dashboards, process automation, and social integration. But with App Cloud, you don't have to reinvent the wheel: You get a trusted implementation of these application services, configurable in a metadata-driven point-and-click environment. No code required. Everything you build is also instantly available on mobile devices in the Salesforce1 mobile app. No deployment required.
The DreamHouse standard (aka no-code) Property view with the PictureGallery and Map components
20% Custom Experiences and Innovation
Liberated from writing commoditized code and worrying about infrastructure, developers can focus on high value custom experiences and innovation, like customer-facing mobile apps and new customer engagement channels powered by bots and Artificial Intelligence (AI). With its modern Component Framework, Mobile SDK, and dozens of APIs, App Cloud makes it easy and fast to develop custom experiences on top of its low code infrastructure.
Customer-facing mobile app built with the Mobile SDK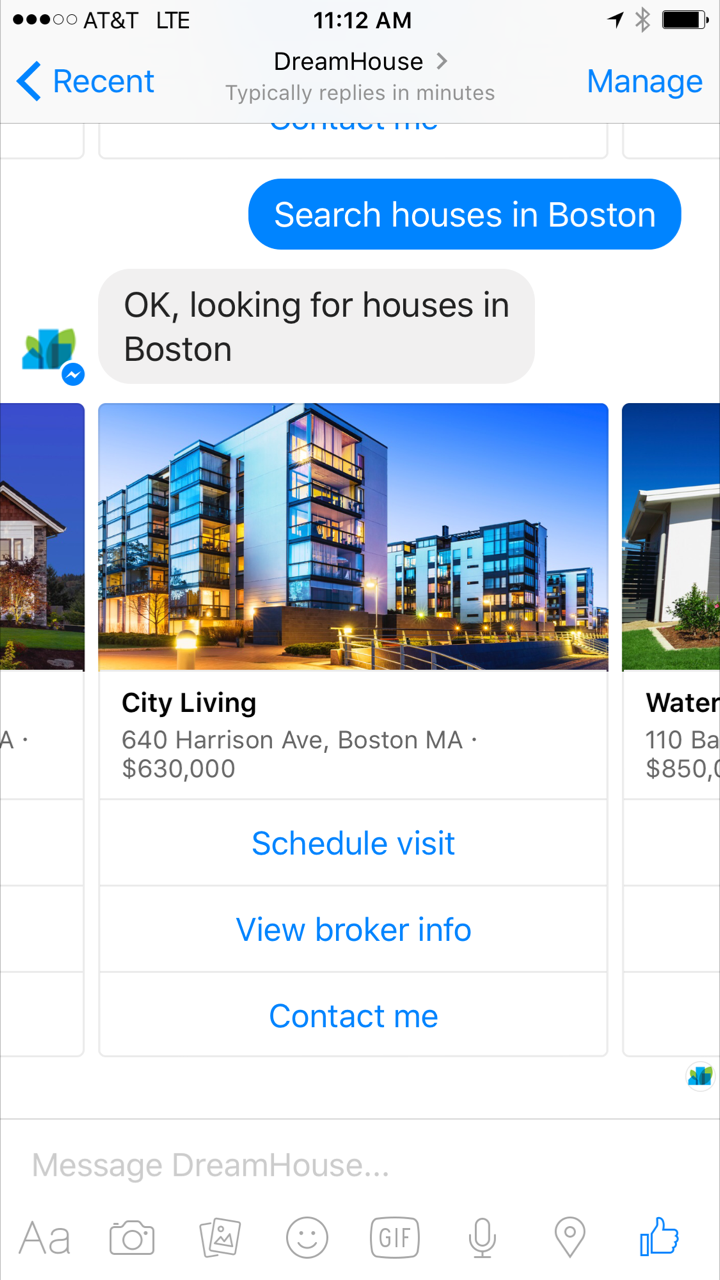 Facebook Messenger Bot built on App Cloud
Meet the DreamHouse Sample App
DreamHouse is a sample application that demonstrates that unique value proposition of App Cloud for building employee and customer-facing apps.
DreamHouse has its own microsite including:
Screencasts demonstrating the different components of the app: App Builder, Process Builder, Lightning Components, Mobile SDK, Bots, IoT, etc.
Source code
Check it out, let us know what you think, and what other sample application we could build to inspire you on your App Cloud journey.