Dreamforce is always packed to the brim with things to do and this year is no exception. Here's where our Salesforce developer evangelists will be speaking and hanging out! They're hoping to meet ALL of you!
What do Developer Evangelists do at Salesforce? Developer Evangelists are product experts whose mission is to help you best extend the Salesforce platform to build the best customer apps. They're leading a bunch of fun and informative sessions, running around the Trailhead Zone in Moscone West, and all over the Developer Keynote to help you figure out how to use the latest and greatest from Salesforce!
Here's just some of what we've got in store at Dreamforce for you this year. Be sure to bookmark these sessions now and add them to your schedule in Agenda Builder (Download it now in iOS or Android)!
Sessions
Day 1 (Tuesday, September 25)
Day 2 (Wednesday, September 26)
Day 4 (Friday, September 28)
Keynotes
In the Trailhead Zone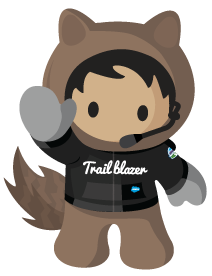 For those who can't be at Dreamforce this year, we'll keep you updated on the Salesforce Developers Twitter and Facebook pages on events that will be livestreamed. Stay tuned!
To get updates straight from our evangelists, follow them all on Twitter.
We'll see you at Dreamforce 2018!