Speakers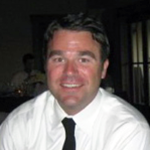 John Vogt
Senior Product Manager
salesforce.com
Description
Ever wonder how to plan to customize your production org? Do you know when to use a developer sandbox? Stumped on how to reliably move changes around? We'll show you how in this webinar. Learn the best practices from the pros.
Salesforce gives you the ability to create copies of your production org in a separate sandbox environment for a variety of purposes like testing and training without compromising the data and applications in your Salesforce production organization. Learn some of the key considerations that lead to effective Release Management.
Key Takeaways
Understand how to move code and configuration utilizing change sets.
Best practices for org management/governance.
Intended Audience
This webinar is geared towards all Force.com developers.
Not scoped to ISV developers.
Tailored toward customers with one sandbox, small dev team, and limited number of customization projects.