BUILD TOGETHER WITH SALESFORCE DX
BUILD TOGETHER WITH SALESFORCE DX
Welcome to the modern developer experience that will change the way you build Salesforce applications. Whether you're an individual developer or working in a large team, Salesforce DX provides you with an integrated, end-to-end lifecycle designed for high-performance agile development. And best of all, we've built it to be open and flexible so you can build together with tools you love.
SOURCE-DRIVEN DEVELOPMENT
SOURCE-DRIVEN DEVELOPMENT
With Salesforce DX, you can now benefit from modern collaboration technologies such as Git to version control everything across your team - your code, your org configuration, and your metadata. To make this possible, we're enabling you to export more of your metadata, define data import files, and easily specify the edition, features, and configuration options of your development, staging, and production environments.
RAPID TESTING AND DEVELOPMENT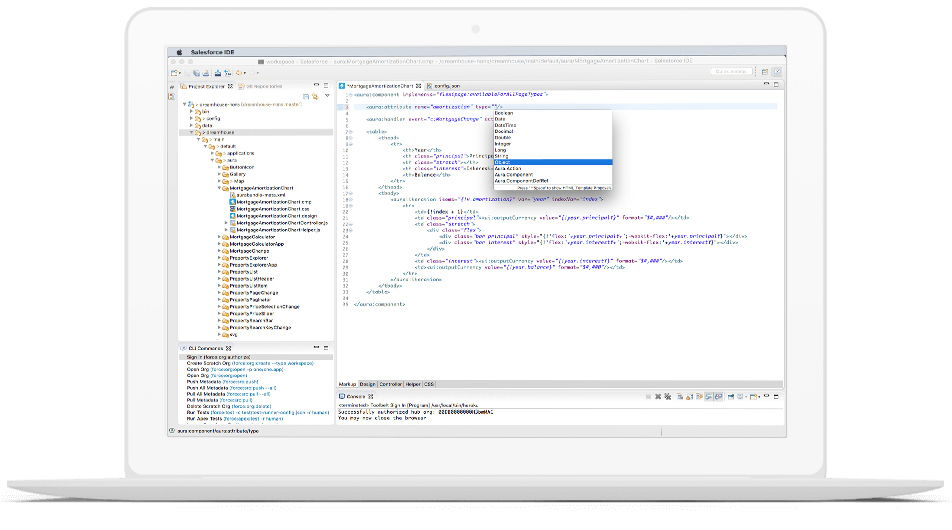 RAPID TESTING AND DEVELOPMENT
Salesforce DX, introduces a new type of environment: Scratch orgs. Scratch orgs are source-driven and disposable deployments of Salesforce code which can be used to drive development, testing, and continuous integration. You can quickly spin up a dedicated scratch org to test your code and, once you've validated your changes, you can use your own continuous integration tools to immediately test and promote your code. As soon as your tests are passing, you can merge your branch, build packages, and deploy to a staging sandbox for final testing.
OPEN AND STANDARD DEVELOPER EXPERIENCE
OPEN AND STANDARD DEVELOPER EXPERIENCE
Salesforce DX gives you an amazing developer experience out-of-the-box, while enabling you to bring the tools of your choice to meet the needs of your team . Built around a powerful command-line interface and open APIs, you have the flexibility to build with the tools you know and love. Whether you prefer to code in a text editor or prefer the modern convenience of an integrated development environment, we have you covered! Want to use Jenkins or Selenium? No problem!
REIMAGINED PACKAGING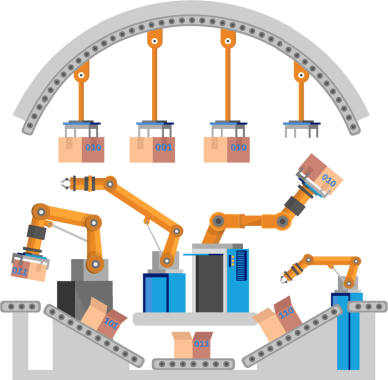 REIMAGINED PACKAGING
Salesforce DX introduces a new way to organize your metadata and distribute your apps. With Managed Packages, enterprise customers and partners can adopt a source-driven, CLI-centric approach to automate and manage the end-to-end lifecycle and deliver apps in a modern and efficient manner. Managed packages take full advantage of Salesforce DX tools including Scratch Orgs, the Salesforce CLI, and VS Code to improve the experience of your development team while working with the Salesforce Platform.
GET STARTED WITH THE SALESFORCE DX
GET STARTED WITH THE SALESFORCE DX
Activating the tools made available through Salesforce DX is easy. Simply enable Dev Hub in your production or business org by searching for "Dev Hub" from Setup and then clicking Enabled. Alternatively, you can request a free 30-day trial org with the Dev Hub enabled. Then, when you're ready, you can comfortably transition to your own production or business org.