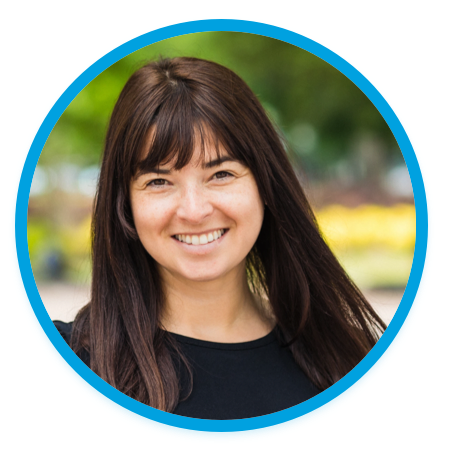 Amanda Nelson is the Senior Director for Comms and Community over at Salesforce AppExchange. In this position, she spends her time helping customers solve their challenges with apps. She listens to their pain points and then creates content to solve their problems.
In this episode, Amanda and I talk about Demo Jams. We discuss what they are, their long history, and most importantly what they can do for you. Demo Jams are one of my favorite things so tune in to hear all about this fun way to learn about apps.
Show Highlights:
What Demo Jams are and how long they've been happening.

How Amanda and her team kept them going during the pandemic.

Why they give participants three minutes to pitch their app.

How they coach their partners to perform well.

Why they don't allow people to use slides.

How they do live voting.

What a Mega Demo Jam is.

How Demo Jams benefit partners.

How the community can repurpose Demo Jams.

How to sign up for Demo Jams.
Links:
Episode Transcript
Amanda Nelson:
It blended the opportunity to write, which I love with marketing, and blogging, and creating content, and doing it for the greater good of helping others versus selling.
Josh Birk:
That is Amanda Nelson, senior director for Comms & Community over at Salesforce AppExchange. I'm Josh Birk, your host of the Salesforce Developer Podcast. And here on the podcast, you'll hear stories and insights from developers for developers. Today, we sit down and talk with Amanda about demo jams, what they are, their long history, and what they can do for you. And we'll start with a little bit more about her current job here at Salesforce.
Amanda Nelson:
Okay. So today my job is all about helping customers solve challenges with apps. And I get to do this by meeting with customers, hearing about their pain points, learning what problems they're trying to solve. And if there's something on AppExchange that can do it, whether it's a free app, paid app, partner app, employee app, doesn't matter. Once I've done the listening, it's really about creating content to amplify that and help customers address those challenges.
Josh Birk:
Got it. Well, so let's talk about some of that content. We're going to focus today on one of my favorite things, demo jams. Let's level set for everybody, what exactly is a demo jam?
Amanda Nelson:
Yes. And the demo jam came about because of this exact thing. We were hearing that customers wanted to learn about apps, but maybe they didn't have time for all these demos, or they wanted to learn about many apps in a short period of time. So how can we provide that to them in a fun way? And that's where the demo jam was born.
Josh Birk:
Okay. And what do you mean? What is a demo jam?
Amanda Nelson:
A demo jam is a fast paced game show type event where partners have three minutes to demo their app for the audience vote. It's a ton of fun and it's hosted by Salesforce MVPs. We do that because we want it to be that customer to customer experience. And so the MVPs hosts the show and it's a blast.
Josh Birk:
And actually let's go back a little bit. How many years has demo jams been a thing?
Amanda Nelson:
Demo jams have been around for over five years at Salesforce and yeah, and even longer than that, I believe they started in the basement of Appirio at a happy hour. So they've been going on for even longer. But I didn't take on the challenge of demo jams until about five years ago.
Josh Birk:
Got it. Any more details on the happy hour story?
Amanda Nelson:
Well, all I know is that some former Appirio employees shared the demo jam idea with me and thought, how can we take this thing that is living in a basement where people are demoing really cool technology in three minutes and people are voting on it. How can we take that and do more with it and get it out there? And that was really the charge I took on to say, okay, can we make this a thing available to the entire community customers?
Josh Birk:
Nice, nice. And who were some of the Salesforce MVP who's that have been involved with it?
Amanda Nelson:
Yeah. And we've had so many, I want to say I've worked with probably over 40 or 50 MVPs at various times to be hosts. But the main house that I work with are Joshua Hoskins and Jeff Grosse. They have been the host of our monthly demo jam, which has gone on for five years straight every month, every third, Thursday. And we've changed technologies and done it lots of different ways, but we've kept it going every third, Thursday for five years with those guys.
Josh Birk:
Wow. That's pretty impressive. Especially like, okay, so in the age of a pandemic, how did you change gears and keep that going?
Amanda Nelson:
Yeah. What was great is that the demo jam had always been online, so that was easy to translate. We had done it as a webinar. At first, we wound up changing platforms, we've done it live style where it was straight to YouTube. We've done it different ways, but overall we always had that online experience so that anybody could register and watch any demo jam they wanted, whether it was new or an existing one, to be able to see the technology. And each month it's a different theme, so that you can join based on what your interests are, whether it's industry or line of business.
Josh Birk:
Interesting. How specific did those themes get? What kind of themes have you done recently?
Amanda Nelson:
Yeah, so coming up on August, well, depending on when you're going to launch this, I will say, so we'll get down to commerce apps, experience cloud apps, or we could do general like sales, service, marketing apps, financial services. We've also done fun themes, like new apps, apps for the new year, things like that. So we try lots of different topics. Admin apps are pretty popular as well, and we've done developer apps too.
Josh Birk:
Nice, nice. Now let's break down some of the elements of the demo jam and kind of like, how they work for instance, why three minutes? Why was that the time that kind of got settled in?
Amanda Nelson:
I think while most participants think the demo jam's all about winning when it's really all about is telling a great story and the opportunity is to pitch, and demo, and show versus tell in a succinct amount of time. And we found that for a Salesforce app, you should be able to tell that story in three minutes and that theme helps you. It helps you carve the story out because we're focused on admins or developers. So you can really hone in and focus on that storytelling. We also make sure that we do a little bit of training to help the partners prepare for those three minutes. I think anything longer than three minutes can start to get kind of drawn out and then shorter than three minutes, you might not get enough information. So we're at three minutes.
Josh Birk:
I mean, people think, oh, three minutes, it's just not a lot of time, but it actually, three minutes is a chunk of change when it comes up to actually getting up on stage and trying to perform something, that's going to kind of delight a crowd. Tell me a little bit about the level of coaching, because you're talking about people who are partners and maybe they don't have stage craft. What do you do to kind of help them get there and being successful?
Amanda Nelson:
Sure. And I will say three minutes is a long time. I'm a tap dancer and a three minute tap routine is exhausting. Also imagine if you and I just sat here in silence for three minutes, how many people we would lose because it is a long time.
Josh Birk:
Right. Everybody would be changed of the channel or moving onto the next podcast if we did that.
Amanda Nelson:
Right. Or if I waited three minutes to answer each one of your questions.
Josh Birk:
That would be one of the most difficult editing jobs I think I'd ever had.
Amanda Nelson:
But yeah, I think training is so important because again, it's about storytelling. It's about showing versus telling. So we always have a kickoff call with the partners and we oftentimes bring in an MVP to share best practices about what customers want to see with the demo, what works and what doesn't. If you're just going to pitch and keep your cursor not moving for two of the three minutes, we've seen it all Josh I'm telling you, but then we've also seen very, very creative ones, where people have brought in costumes, and stage fighting, and props, and choirs, and you name it, paid actors, and pizza, and animals, and babies. It's been interesting five years, but I will say, if those things work to tell the story, if you have a somebody, an employee on staff that used to be a professional rapper, then yeah. Bring them into the demo jam.
Josh Birk:
Well, and so I think you're now answering the question, my next question, which was, so you've got a handful of rules, you get on stage for three minutes and you also forbids slides, right? Nobody can show a slide and is that to kind of force them into thinking into the kinds of things that you're just describe?
Amanda Nelson:
Exactly, when you're showing slides, you're really, you're not showing the technology you're telling, you're not demonstrating. It's really becomes more, it could become more pitchy. I mean, obviously if your demo includes, it's like you are a slide, you're a Prezi or you actually make slides, that's different. That is different. Or we say, no prerecorded demos, but if you're vineyard and you do videos for a living, that's different. So the idea is that, just, you should be showing that experience. It's also a game show and it's live. So it creates a lot of fun and excitement when you're watching a live demo and something could go wrong or there's a great demo that own backup does where in three minutes, they're going to delete data and restore it. And you're down to the last 10 seconds to see if that restoration works. And sometimes it does, and sometimes it doesn't. They've done a lot of demo jams, but it's just, that's part of the excitement, that's part of the fun. So yeah, we definitely recommend a live demo. They can have tabs, we'll give them some tabs, but otherwise they've got to be live.
Josh Birk:
Got it. They don't have to type in every browser URL.
Amanda Nelson:
Right? Yes. They can have tabs.
Josh Birk:
Got it. Now you keep saying, it's like a game show style format. Like what, give me an example of the kind of game show that you're sort of trying to emulate here.
Amanda Nelson:
Oh, I feel like it's its own game show. The way that I think of a game show is where you have your host and then you have a task that the competitors have to do in a certain amount of time. And we have a clock and we will give them a 32nd warning, which is usually, who do you make owl face making this hoot sounds. And then we cut them off with ruthie elephant, with a loud elephant roar at the three minute mark. So that can give, add some fun to it. Also, could throw off the competitor a little bit. And then the live voting is the other piece. So it gives the audience the control to choose their favorite demo, what impressed them the most. So I think, that's all part of a game show to me. And then Q&A, we do that too, were the attendees get to ask questions.
Josh Birk:
So two follow ups on that, when you say live voting, what kind of tech are you throwing at that? And by live, are they voting during the demos themselves? Or is it just all sort of a pile on at the end.
Amanda Nelson:
We've done voting so many different ways over the years, but I would say if there's anyone listening who likes to develop a tool for me, for voting, that would be really cool. But basically the idea is that after all of the demos are done, the voting is open and it could be open for three minutes or three days. It all depends on the kind of demo jam we're doing and how many, how big the audience is. It's one of those things where you could vote on Twitter. We used a little polling tools online. We've used voting and polling within webinar platforms. We've done clap your hands, raise your hand. We've done all sorts of stuff, you name it.
Josh Birk:
Gotcha. Gotcha. Okay. So, there's no way I could ask you to pick a favorite. It feels like five years, every month, you probably have a lot of favorites, but let's break down, at least your top three, is that easy enough?
Amanda Nelson:
I would say so.
Josh Birk:
Okay. We could probably do five, but let's start with three.
Amanda Nelson:
Okay. One demo that really got me was when a partner brought in a customer to do the demo and a three-minute demo in front of a live audience of 50, a hundred, 500 people, depending on the size of the demo jam, that's pretty intimidating. And so you have to have a pretty good relationship with the customer to be the one to do the demo for you. And I really thought that was impressive. So that customer did a demo and it was a pet rescue organization. It was a pet rescue organization and they brought in dogs in the demo. So what was it? It got me in two ways. One, the customer did the demo instead of a partner. And two, I got to hug a puppy. So, that was a good one.
Josh Birk:
I was going to ask a follow-up question. Dogs or puppies?
Amanda Nelson:
I think it was puppies. It was so cute. That was in the Salesforce.org lodge at Dreamforce, one year. So that was really fun.
Josh Birk:
Nice, nice. I have frequently told audiences that if there's a reason why a puppy or a kitten is on a slide is because it has scientifically increased my survey results by at least two points.
Amanda Nelson:
As it should. As do GIFs.
Josh Birk:
Yes. Everything likes a swag.
Amanda Nelson:
Oh no. An animated GIF. I mean.
Josh Birk:
Oh, yes, yes.
Amanda Nelson:
Those as well, GIFs and gifts. I think when it comes to Dreamforce, partners really turn up the heat because they want to win the mega demo jam.
Josh Birk:
The mega demo jam. Oh, there's a mega demo jam. Now describe, is this a demo jam composed of smaller demo jams, it's like one giant robot?
Amanda Nelson:
I want to say, yes.
Josh Birk:
All right. What is a mega demo jam?
Amanda Nelson:
A mega demo jam is when you have a number of other demo jams and the winners of those demo jams compete for the mega demo jam. So it's the winners against the winners.
Josh Birk:
Okay. And do they do the same demos, the same demos versus the same demos?
Amanda Nelson:
Yes. Same exact demo. So at Dreamforce, we started this in, I want to say 2016. So from 2016 to 2019, what happened was we would have a demo jam at every lodge around campus. So sales, service, marketing, admin, developer, and all of the winners of those demo jams would go on to compete in the mega demo jam. And the mega demo jam would have a big stage. We'd have an executive giving out the trophy. We would have a big crowd. And the winner of the mega demo jam would get a trophy twice the size of the regular trophy. I don't even know how they got it home because it weighed 10 pounds and it was just really fun. And so a lot of amazing demos came out of that.
Josh Birk:
So because, actually, let's put a pin in that one, the normal trophies relatively tall, right?
Amanda Nelson:
Yeah. The normal trophy is, it's wood with metal etching and it has the demo jam logo on it, it has AppE on it, AppExchange logo. It is about a foot and a half long and a few inches wide. It's a big thing. It's a great doorstop. It's a lot of things. And we've probably given out over a thousand demo jam trophies over the years. Yeah.
Josh Birk:
Okay. So going back to the time, three question though, okay, can't let you off the hook there. Number one, puppies, solid choice. What do you feel like your number two would be?
Amanda Nelson:
Number two would be, it is tough, okay, another one that I thought was really creative was one that they hardly ever lose because the demo is just so good, and it is by Mogli. And Mogli has an amazing admin on staff and she used to be a professional singer. And so she can just rock a stage. And every time they do the demo jam, they write a new piece of music for the demo. So, it's usually written to an existing song, so everybody knows it, but the words are for the demo. And then they have somebody actually driving the demo. So it's super creative, super fun. It gets everybody dancing. And it's just a really creative way of demoing your technology.
Josh Birk:
That was going to be my follow-up question. Is it just the song or it's the demo put to a song though?
Amanda Nelson:
I think it's both because the lyrics are really creative too.
Josh Birk:
Nice, nice, nice.
Amanda Nelson:
Yeah. Sometimes, and we've interviewed her and she also got picked up by some major news outlets that were, that came and watched the demo jam and wanted to interview her.
Josh Birk:
Oh wow.
Amanda Nelson:
Yeah.
Josh Birk:
Nice, nice. On that, I believe you've also had a choir, on one point.
Amanda Nelson:
We have a choir, yep. I believe that was Copado. It was another Dreamforce demo jam and in the middle of their demo, an entire choir came out from the back and just started singing.
Josh Birk:
So when they, because I'm thinking all the things I've tried to put on stage at Dreamforce, I'm going to be real honest here. It's like, I usually try to keep things simple. Do they? How much heads up do you get that, it's like, oh yeah, by the way, our demo is going to have a choir in it.
Amanda Nelson:
That one, we did not know about the choir at all. I don't know how they got everybody in. It must've been the free pass day, I'm not really sure.
Josh Birk:
Oh, wow.
Amanda Nelson:
But with the demo jam and planning the onsite event with it, it is challenging because you have to know who all of your speakers are, and demoers, and prep them, and get everybody their passes and all the things. So, it does definitely get complicated, but we make it work. We want them to be able to do the skits, or have a shark fight, or set up a prop stage with a giant test tube laboratory thing. We want to give them those opportunities if that's what they want to do.
Josh Birk:
I mean, to let people kind of get an idea of how nuance Dreamforce planning can get at one point, I don't think it was a demo jam, but it was something else. And see people had signed up for executive judges and I had to get somebody to confirm the width of the stage because it was, and it was like a Parker Harris or a Sarah Franklin type person. We weren't sure we had room to put a chair for them. Right? You kind of want to make sure you get them a chair. So it's little, little questions like that you got to ask. Follow up to the followup though. Shark fight? And now based on some of the descriptions here, you're giving me, I'm just, I have to ask. I'm assuming those weren't real sharks?
Amanda Nelson:
Not real sharks, but all of the examples I've given you are real. I'm the, I am, I think I'm pretty creative, but I did not make any of those up. I believe that was on backup in 2019 Dreamforce, they worked a whole shark scene into their demo and there was like a shark attack at the end, but it was hilarious. I mean, again, it was all about restoring data in a short period of time. And despite being attacked by a shark, I think you're able to back up your data on that. I don't really remember the correlation, but it was hilarious and it's great. A lot of executives will get in on it. We'll have CEOs of these companies dress up as Star Wars characters or whatever it is. And, it's great.
Josh Birk:
That makes me feel like we need a list of costumes. So people have gotten Parker Harris to put into.
Amanda Nelson:
I think, that's true. But I also think what it does, with the demo jam does is it's an opportunity to put up your best demoer and give them the stage. It doesn't have to be your head of sales or your CEO. When we are doing the training, we always say like, consider diversity inclusivity, who is just a really talented storyteller at your company, put them on stage, give them that opportunity.
Josh Birk:
Right. Because framing success on stage, like winning and getting a trophy is nice, but they're really getting exposure to like to paraphrase Shakespeare. The app is the thing, they get people to really see what their demo is doing in a really fun way. Right?
Amanda Nelson:
Yeah. But the opportunity is, yeah, it goes way beyond winning. Everybody is a winner because everybody gets that equal amount of time on stage. Everybody gets to showcase their technology to the MVP host who's going to share it with their colleagues and check it out more. So it's an opportunity for everybody to have that. And winning is great and there's bragging rights. And definitely, you should definitely try and go up there and try to win and be prepared. But I do think everybody wins at the end of the day.
Josh Birk:
And one of the things I've always found difficult about getting things up on stage is, what are the qualitative and quantitative factors of saying, you like this was a success. What kind of numbers have you seen in the backend that have kind of shown this exposure is really turning into things beneficial for the partner?
Amanda Nelson:
Yeah. I mean, what's been really exciting about the demo jam is we've seen installs. We've seen people write reviews on the AppExchange that say, I thought this app was smoke and mirrors until I saw the demo jam and now I'm a customer. And maybe they also saw smoke and mirrors on the stage. But the point is, it gave them a real opportunity to get a taste of what the technology can do. You're not going to learn everything in three minutes, but it gives you enough to then follow up and easily install it and check it out for yourself. So I think that's the real win. But in addition to that, it's helped to create awareness of the AppExchange. There's been plenty of opportunities where an admin built this whole thing when they could have just installed an app. And so much time would have been saved. And that's really where we want to help. We want to make sure that doesn't happen.
Josh Birk:
Yeah. Back in my consultant days, it was the buy it or build it decision. And it was always kind of like a, if you're getting into something that looks like you're building an app within your app, you might want to go check out whether or not somebody has already built the app that you're going to put into your app.
Amanda Nelson:
And chances are, that challenger you're running into already, someone else's run into it too.
Josh Birk:
Right. A lot of times in business, your problems are not exactly unique. We're all special, but a lot of times somebody has already driven into that particular quarter and figured out a way to get back.
Amanda Nelson:
And there's an app for that.
Josh Birk:
And there's an app for that. Now the popularity of this has made it so that other people kind of want to have demo jams of their own. What's the community doing with this and how do you kind of make sure that the demo jams are being maintained the way that demo jam should be maintained?
Amanda Nelson:
And I love that. I want the scale demo jams. I want everybody to do demo jams. I mean, Josh, you've done demo jams. I mean, I love it because it's been, it's an opportunity to take it way further than my team of just a few people could ever do it. So it's all about scaling it, coming up with a template and approach, and making it really easy and turn key. So internally we definitely will do trainings and all of that. But externally when there's a community conference or a community group meeting or partner wants to do it with their partners, then we have quick docs, and instructions, and slides, and things that they can use and repurpose to do the demo jam on their own. They shouldn't have to reinvent the wheel because we've been doing that wheel for a while.
Josh Birk:
For a while now, every Thursday for five years.
Amanda Nelson:
Yes.
Josh Birk:
Yes. And I think we have internal teams because the kind of twisted a little bit and put it at an angle that the word demo could also refer to internal teams who are kind of like trying to throw interesting solution. So they may not be things that are necessarily going to go into the AppExchange. Although in the case of BBS Salesforce Labs, it would, but for people who might want to mirror this internally, they don't necessarily have to do it in an app kind of way and sounds like.
Amanda Nelson:
Yeah. So Salesforce.org, Salesforce Labs, other clouds, they've all done demo jams. And basically they'll consult with my team about how to do it and kind of the different elements that they want to add or bring to it, which we're totally open to. I think you want to keep the integrity of the demo jam brand and trophy so that it remains that coveted thing.
Josh Birk:
I got you.
Amanda Nelson:
So, that's really the only thing. And the other, actually, the other piece is that we want to help. So we will happily be a part of it and have AppExchange as a partner in your demo jam. And nine times out of 10 that's people want that, they want the support and the help. So it's usually not too hard to get people to let us join the fun.
Josh Birk:
Yeah. Because I'm just going to throw this out here, having put together a wide variety of events. You're making this sound easy, but it's not. So I could see where your team would be a really valuable resource.
Amanda Nelson:
Yes. I've had my fair share of literally running around reinforced looking for a person who has to be on stage in 10 minutes. And I run to the expo and I find them in the booth and I'm like, you're supposed to be, you have to come with me right now. And I grabbed his hand and I drag him and we get on stage, that has happened. Or people have dropped out or something, a flight's delayed or even in person, technical difficulties, not being able to work Zoom or whatever. We dealt with all sorts of things. But I always put it back to, this is a game show, this is live, and these things are going to happen.
Josh Birk:
Things are going to…
Amanda Nelson:
Yeah.
Josh Birk:
Yeah. April Kyle Nassi and I once tried to pitch an idea that we should be able to LoJack all of our speakers. It didn't gain much attraction.
Amanda Nelson:
Yeah. I try to meet with all of them before in real life, if I was doing an in-person. So I'll go to the booth, I'll introduce myself. And I'll be like, in two days, you have to be here at this time. Make sure they see my face and they remember.
Josh Birk:
Got it. Got it. Okay. So two questions, first of all, if I'm a partner and I'm hearing this, how do I sign up?
Amanda Nelson:
Sure. So we would love to have you as a partner, be a part of the demo jam. All you have to do is check out appdemojam.com, where you can learn more about what it is and watch demo jams. Just reach out to me on Twitter, I'd be happy to help you and get you into the next steps.
Josh Birk:
Nice. And, we'll have a link to your Twitter on the show notes and sort of on the side of that, if I want to see the puppies, and the choir, and the shark fights, and all of this kind of stuff, where can I learn more and catch up on prior up demo jams?
Amanda Nelson:
Yeah. So go to appdemojam.com, you'll see the link to register for the every third, Thursday demo jam, as well as watch past demo jams and see the upcoming partner. So, appdemojam.com.
Josh Birk:
And that's our show. We will have those links for you, of course, in the show notes, if you would like to register as Amanda suggest. I highly recommend it, or if you want to see some old shows, and some puppies, some shark sites, and some little song and dance. Now, speaking of song and dance, I did ask after Amanda's favorite non-technical hobby and not surprisingly, as she previously mentioned, it would be tap dancing, something she's been doing from the very young age of three. However, I did ask a follow-up question based on some information that was on her LinkedIn about what a pet therapy volunteer was. And I'm going to warn you, this response really hits the heartstrings.
Amanda Nelson:
Yes. So, okay. I'll answer this question. Well, sadly I do not have my dog anymore, but when I did at a border collie for 14 years, and I wanted to find a way to get my volunteer hours in at Salesforce while involving my dog because he and I were besties. And so I did some research and I found pet therapy. And so I got my dog registered as a pet therapy dog for hospice patients. And we would go around to various hospice facilities and that people would be able to pet him, and talk to me about him, and all of that. My favorite story is there was this 90 year old man and he wasn't eating. And the nurse was like, you can go in, but it's breakfast, he's not going to eat, but you can still go. So went in, sat down, he started petting Cooper and then he ate his entire breakfast, Josh.
Josh Birk:
I want to thank Amanda for the great conversation information and you know what I want to thank Cooper for being such a great dog by sympathies and condolences to Amanda and her family for their loss. Now, if you want to learn more about this podcast, head on over to developer.salesforce.com/podcast, where you can hear old episodes, see the show notes, and links to your favorite podcasters. Thanks again, everybody. We'll talk to you next week.