Join us for Release Readiness Live this week! Product experts and developer advocates will discuss and demo new features in the Summer '23 release, and at the end of our broadcast, we'll be taking your questions. Tune in at 9 a.m. PT on May 19 for the developer session. Unable to join us live? The recording will be posted a few hours after the broadcast has ended.
Introduction
With digitalization and cloud adoption, we're gaining momentum in the integration space. To speed up the innovations in the digital world, let's see what exciting features and releases MuleSoft has to offer in Summer '23 for developers.
Anypoint Code Builder: New Beta features in June '23
Anypoint Code Builder, or ACB for short, is MuleSoft's next-gen IDE. It provides users with a modern, lightweight development experience for integrations, APIs, and automation, all packaged in a single, unified tool. Developers can use ACB across the entire API and integration lifecycle, from designing and implementing APIs to building integrations, and even debugging, testing, and deploying MuleSoft applications.
You must be wondering how different it is from our existing Anypoint Studio? First, we've embraced VS Code as our backend infrastructure with AI-based, design time recommendations. And we're taking reuse to a whole new level, with building block capabilities allowing many kinds of reuse across future apps.
As many of you may already know, Anypoint Code Builder launched its Open Beta back in January 2023. Since then, the team has been working diligently to roll out new features for its Open Beta users, starting with a release in April.
We are thrilled to say that we are not slowing down! We have an exciting summer release schedule planned with many new features and enhancements for our Open Beta users to explore.
So, what are the new features you can expect in the June '23 Summer release?
Extended support to the EU control plane
Access to global and pre-packaged snippets in the Canvas UI
Search for connectors in Anypoint Exchange from the ACB Canvas UI
The ability to iteratively design and implement APIs
The VS marketplace's desktop extension is expected to become available to developers in August '23.
Our summer release is the next step in our road to GA, which is currently planned for the second half of 2023.
Anypoint API Experience Hub: GA in June '23
Anypoint API Experience Hub lets companies build personalized API portals in minutes using out-of-the-box templates to simplify access to APIs and increase their usage and adoption.
With API Experience Hub, API product managers and developers can:
Create and share simple API portals using pre-built templates
Create branded API portals using advanced portal builder capabilities powered by Salesforce Experience Cloud
Grow API adoption across internal and partner communities with self-service API consumption
Document, govern, and publish any API in the enterprise built across any gateway or environment
Access insights into API usage, quality, and compliance with contextual analytics
Customers will be able to drive API adoption and build a vibrant API ecosystem by providing a single point of access to all enterprise APIs (built on MuleSoft or otherwise) in an engaging experience.
API Experience Hub is planned to GA in June 2023.
New API Governance features: GA in July '23
In 2022, Anypoint API Governance was launched. It helped us to build quality APIs while adhering to security and governance protocols. Currently, we can identify if the API specification is conformant or non-conformant and alert users if there are any conformance issues.
In Summer '23, we'll further extend API Governance's capabilities to all aspects of the API lifecycle right from designing the API in the Design Center to deploying and managing the API in API Manager. With end-to-end governance, organizations will be able to ensure APIs meet compliance and industry regulations.
New Anypoint Studio 7.15 features: GA in May '23
In order to optimize Anypoint Studio's performance and deliver a seamless integration experience, the following new features will be available for developers. We encourage you to download the latest Anypoint Studio and try out the new features:
Native ARM support: faster performance for users on macOS
Options to exclude Studio files from Windows Defender: faster performance and stability for users on Windows
Improved deployment to CloudHub 2.0
Improved import experience from Design Center
Conclusion
We hope that you're as excited as we are about these features! If you'd like to get your hands on them, simply sign into Anypoint Platform's 30-day free trial account and check out these new releases and tools.
Learn MOAR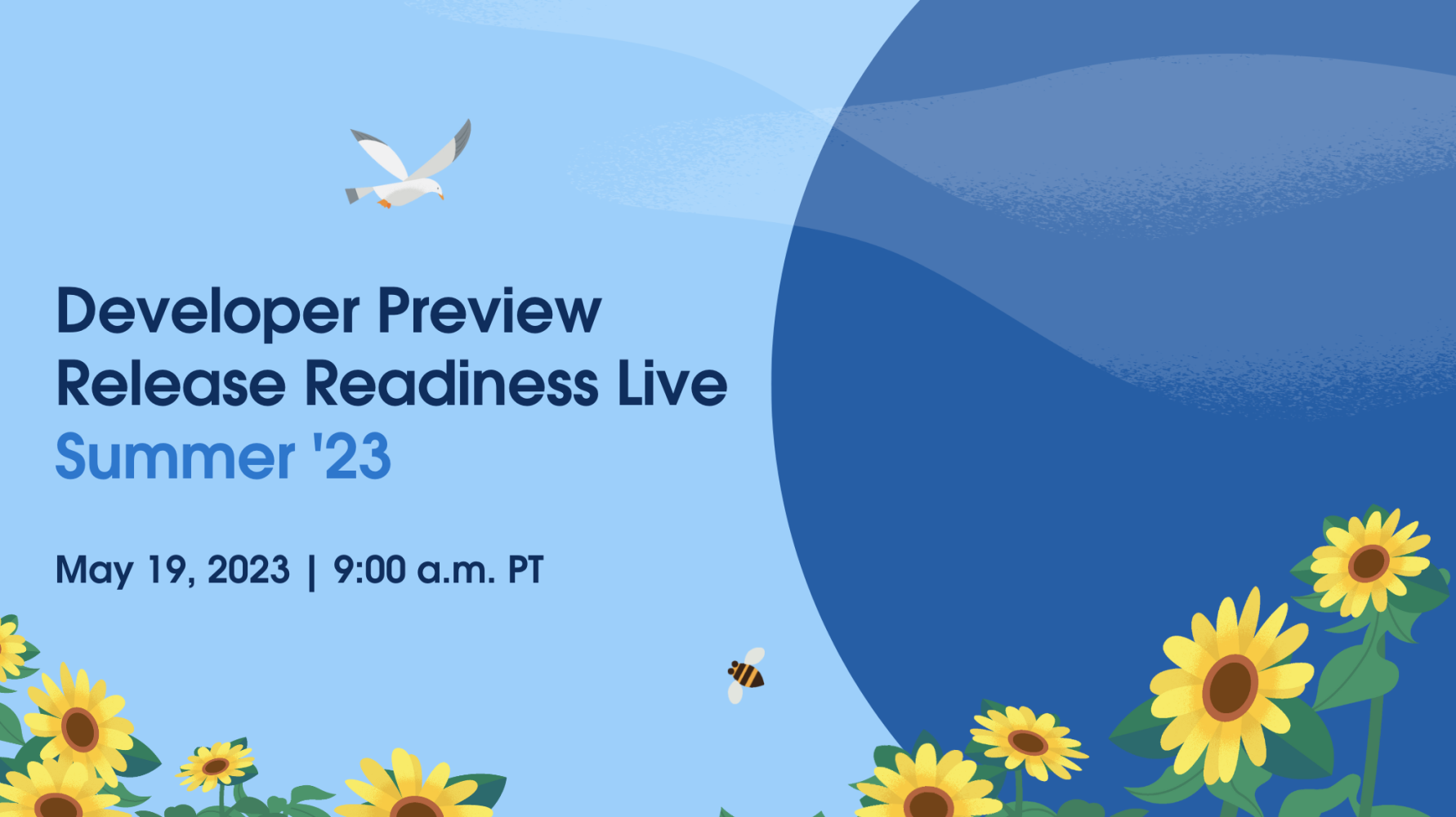 Our product managers and developer advocates are back to share the latest features and functionality coming in Summer '23. To help you develop faster, there's a wealth of new content from the Developer Relations team covering their favorite new features. Be sure to check out Release Readiness Live on Friday, May 19th at 9:00 a.m. PST, and read the latest on the Salesforce Developers blog for more developer-related innovations in the Summer '23 release!
Dig into Trailhead trailmixes with key release highlights for developers or admins, or both! Follow and complete a Learn MOAR Summer '23 trailmix for admins or developers to earn an exclusive community badge.
Further Reading
About the author
Akshata Sawant is a Senior Developer Advocate at Salesforce. She is an author, blogger, and speaker, and the co-author of the title, MuleSoft for Salesforce Developers. Akshata is an active member of the MuleSoft Community and a former MuleSoft Ambassador. She loves reading, dancing, traveling, and photography, and is a big-time foodie. Follow her on Twitter and LinkedIn.